Warm pool water gives an excellent retreat to tired body and mind. People can now enjoy it for an extended period without the risk of added utility bill and carbon emission. A large number of pool owners are now installing solar pool heating systems only to feel happy using their pool more often they like because free sun light is available to heat up the cold pool water to make it comfortable and relaxing for their swimming throughout the year.
The cost of pool heating may be high with use of any conventional pool heaters but now pool owners have the option of solar pool heating to enjoy a warm pool with the free and clear energy of the sun for a reasonable investment. With the availability of solar pool heating system in different sizes and prices, they can easily extend their swim season and save money on solar pool heating cost.
The operational mechanism of Solar pool heating is very simple. Pool water is pumped and travels through PVC pipes to ultimately reach and get heated with energy trapped in solar collectors – basically arranged either in a series of collector tubes (conventional strip solar systems for reliable heating) or versatile solar panels – that are placed on ground, rack or roof of the house. As the pool water keeps running through the solar collector it continues to get heated with the energy of sun. The already heated water then goes back to the pool through the open motor valve.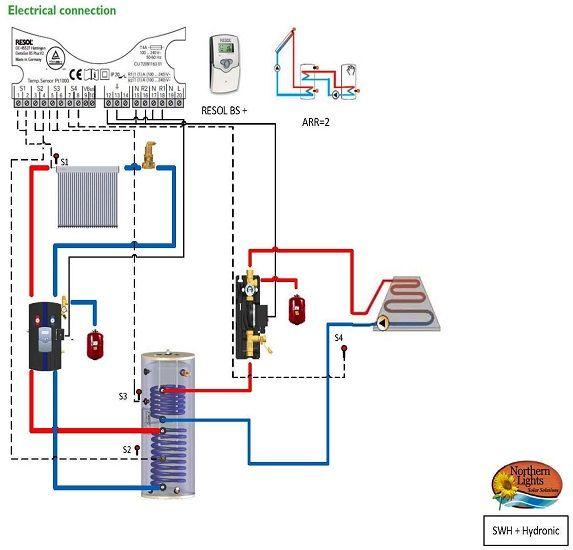 The heating performance of solar heating system can get controlled manually as well as automatically. Most of today's systems have a digital controller to automatically review the temperature condition outside and direct water to the system installed on roof or ground . And, of course, this automatic control works on foggy and cloudy days – even though with reduced heating effect.
Solar pool heating ensures continuous warmth to the pool water beyond cold season, and allows users to extend their swim season into the spring fall and autumn effectively. Solar heating is a natural and eco-friendly way to heat up the pool water – be it is an outdoor, indoor or inground pool. Moreover, it won't deplete the ozone layer with carbon emission, because it is non-polluting, has low operational cost and can help users earn attractive incentives and rebates for use of green energy.
What Factors Influence the Performance of Solar Pool Heating Systems?
The actual rise in pool water temperature will rely on several factors. The most important one among them is the size of the solar collector or its glazing area – otherwise, the m2/watt capacity of the solar collectors that indicates solar radiation power of the heating system to feed the pool. And other factors in the list are solar collector pitch, orientation, roof type on which the solar pool heater will be mounted and the amount of wind and shade affecting the pool.
You will have to consider all the above factors in order to get optimal performance from solar pool heating. The exact position and size of the solar collectors are needed to be calculated. Though roof is the commonly chosen place for mounting solar pool heating, you will have to pick up a location that gives the best sun exposure, tilt angle and orientation that are crucial for the solar pool heater's performance. Solartubs is a solar products manufacturer dealing in different kinds of integrated solar pool heaters. You can work with its expert professionals and build a fully effective solar pool heating for your pool. For designing and developing a perfect solar pool heating system, Solartubs can be contacted at 1 -800 -317 -9054.